Wireless Power Network
Global Energy Transmission (GET) enables battery-powered drones to fly forever by safely and quickly recharging while still in flight. Drones simply hover for a few minutes in one of our large wireless charging area produced by GET Wireless Charging Station, which can be installed kilometers apart along flight routes, and inside.
GET's solution elevates drone-driven applications to a new level of autonomy, while providing high utilization of the drones, enhanced security and all-weather operations.
Solution
GET Air solution includes Ground Station for wireless power transmission and commercial grade drones equipped with built-in GET technologies, including Wireless Power Receiving system and Rapid Battery Charging pack. It allows charging drones literally in a few minutes while in flight!
This product is resulted from many years of intensive research and development in high power electronics and resonant magnetic coupling.
With GET Air solution customers can receive all advantages of services operated by drones, because there is no longer limit to the drones' flight time, and it makes the whole difference.
ADVANTAGE
Our key advantage and strength – a revolutionary technology based on scientific breakthrough that brings outstanding opportunities and exciting capabilities for drone industry. The company is driven by team of experienced innovative executives, fully focused on delivering the solution.
GET has patented its innovation and holds US and international rights for its core wireless transfer technology.
In a longer perspective GET can scale up its wireless transfer technologies to provide wireless power charging for urban air transportation – i. e. passenger drones/VTOLs can be charged airborne in the same manner.
TECHNOLOGY OVERVIEW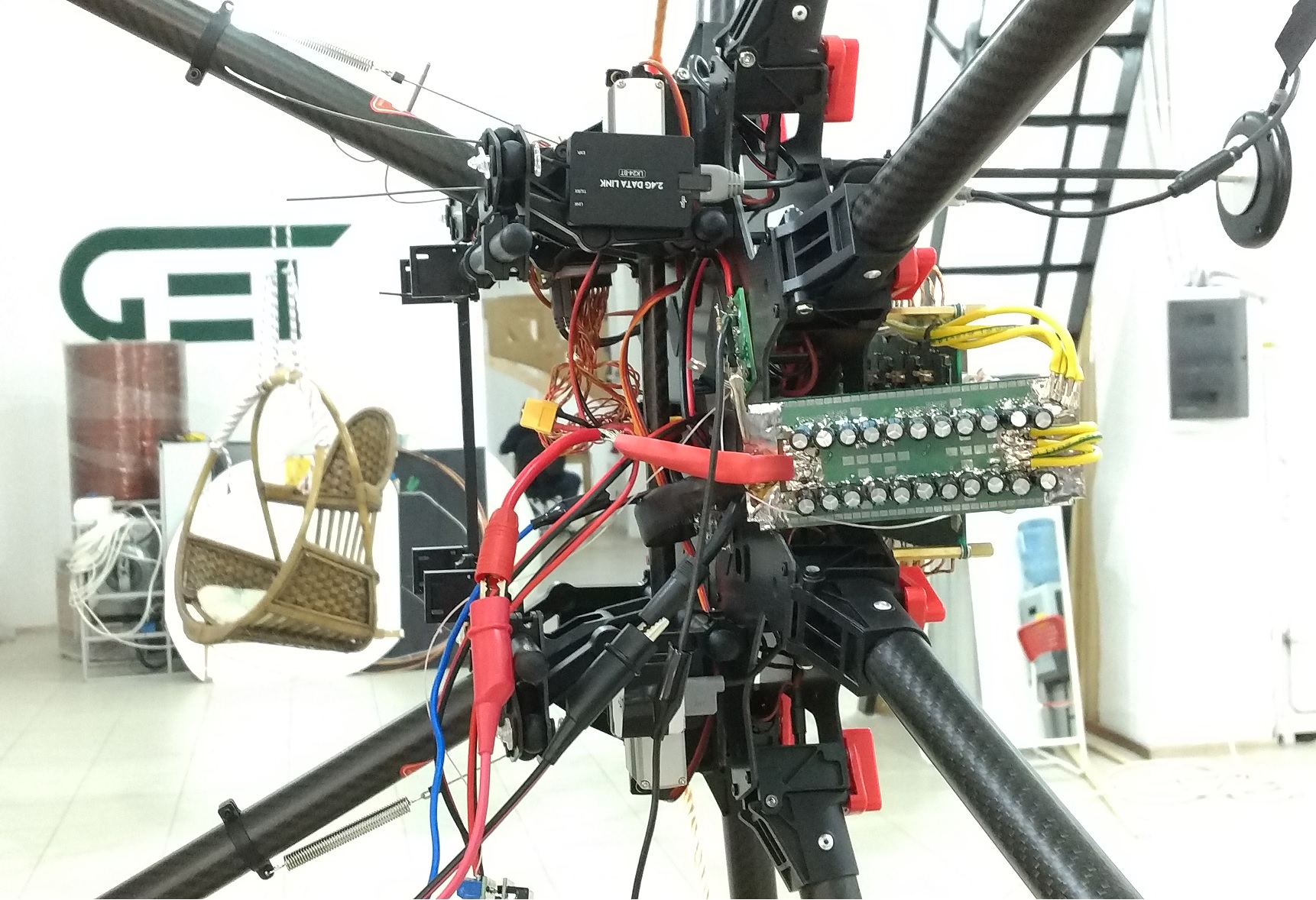 Distant Wireless Power solution

Global Energy Transmission has globally patented the world's longest distance high power wireless energy transmission solution for powering and rapidly charging commercial grade drones while in flight.

GET technology provides best efficiency by distance and can deliver kilowatts of power at a distance of many meters...

Disrupting wireless power standards
GET re-invents the commercial drone industry providing a technical solution to power drones in 24x7 mode around dedicated areaa. An electrically powered drone can recharge and fly indefinitely via efficient safe high power in-flight rapid recharging in a GET Wireless Power Station. The company's distance wireless charging technologies uniquely enable drone delivery and many other industrial applications.
IMPLEMENTATION MODEL
B2B Turnkey solutions

Turnkey solutions for industrial applications including monitoring, security, delivery and others

Wireless power network

Building Wireless Power Networks in cooperation with strategic partners to provide wireless power charging as a service for unlimited applications of the drone industry.

Technical reference design

Partnership with leading tech companies, service providers and drones' manufacturers to accelerate and spread out GET technology into the market.