OUR MISSION
Global Energy Transmission (GET) develops innovative solutions for high-power wireless energy transmission over large distances without conventional wires, providing a game-changing opportunity to build a new worldwide wireless energy network to enable drone parcels delivery, and provide unique capabilities for many industries including drones, robotics, industrial equipment, and renewable energy.
Technology
GET provides unique solution for electric power transmission over large distances via development and installation of transmitting and receiving hardware.
We work to build innovation of the century in terms of both of technology and usability.
GET Transmitters will be delivered to market with simple, easy to install and maintain design, made of modern materials and electric components, delivering infrastructure for high-power wireless energy transmission.
ADVANTAGE
Our key advantage and strength – a revolutionary technology based on scientific breakthrough that brings outstanding opportunities and exciting capabilities for any industry. The company is driven by team of experienced innovative executives, fully focused on delivering the solution, and further technology development for electric power transmission industry.
TECHNOLOGY OVERVIEW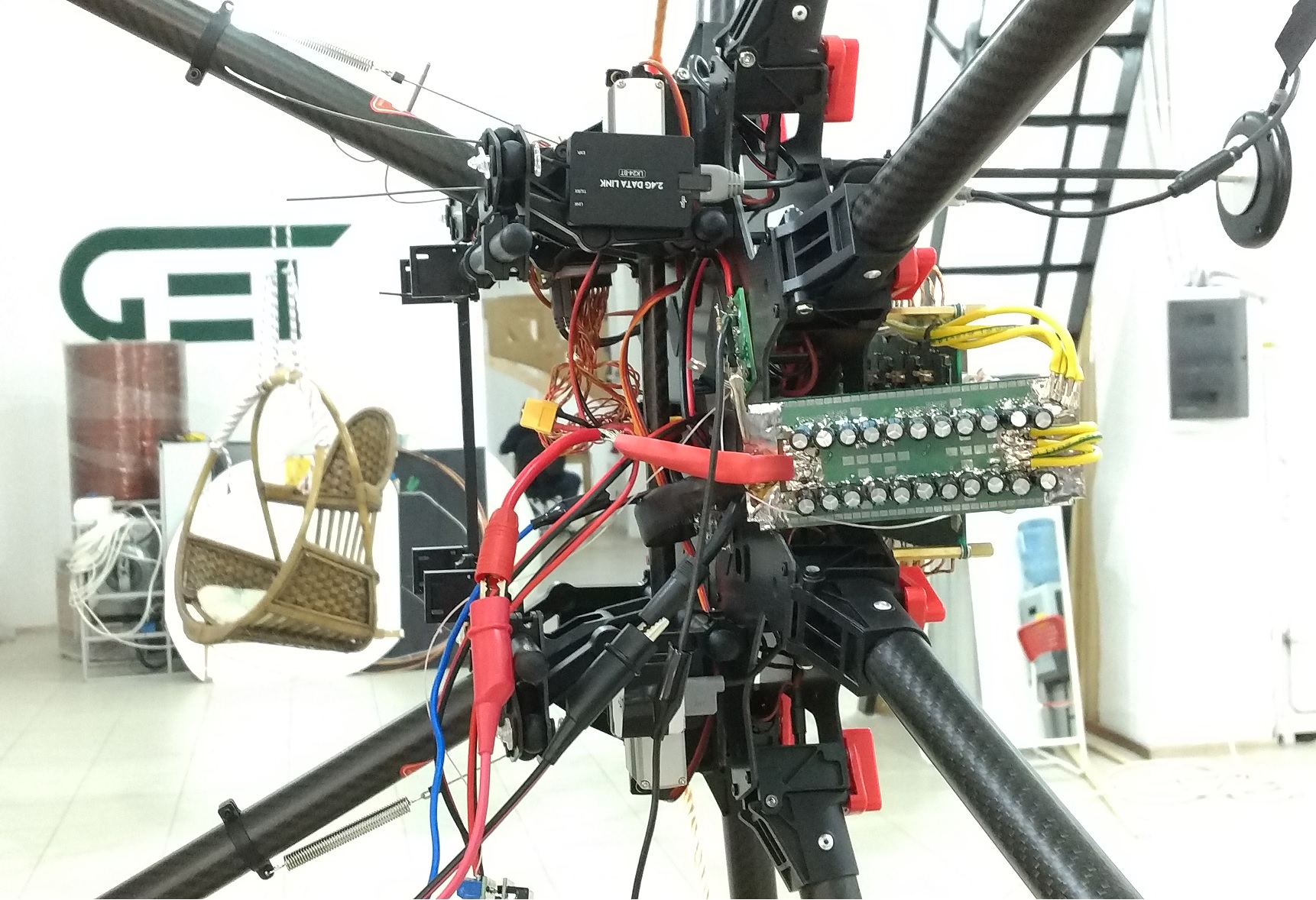 WE ARE EXHIBITING AT CES 2019

JAN 8-11, 2019, Las Vegas, NV

Visit our CES page to get directions and/or reserve time slot for discussion with GET executives - we look forward to seeing you!






Distant Wireless Power solution

GET presents a new Distant Wireless Power Technology that can power all manner of electronic devices including heavy drones with a range of many meters from a safe, simple easy to install power transmission cord (energy transmitter).

GET technology provides best efficiency by distance and can deliver kilowatts of power at a distance of 10s of meters or more.

Disrupting wireless power standards
GET re-invents the commercial drone industry providing a technical solution to power drones in 24x7 mode around dedicated areaa. An electrically powered drone can recharge and fly indefinitely via efficient safe high power in-flight rapid recharging in a GET power hotspot. The company's distance wireless charging technologies uniquely enable drone delivery and many other industrial applications.
IMPLEMENTATION MODEL
Technical reference design

Partnership with leading delivery companies and drones' manufacturers to accelerate GET technology into the market

Wireless power network

Building wireless power network is one of our primary strategic goal, providing wireless power charging as a service.

B2B Turnkey solutions

Turnkey solutions for industrial applications including monitoring, security, and others